The debate rages between every football fan on over who is currently the best footballer in the world. Everyone has their own opinion, some say Lionel Messi is the greatest player right now, while Cristiano Ronaldo continues to impress at 33 and his accolades make him a serious choice for many fans. Others such as Nicklas Bendtner who would list himself at the top of the list. Well, turn away now Nicklas, because here is our version of the best players in world football right now.
10. Kevin De Bruyne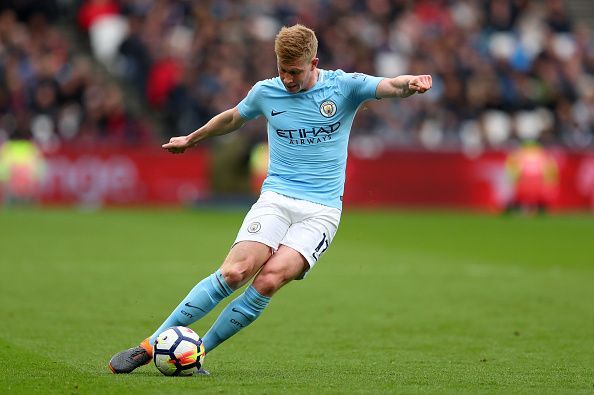 Kevin De Bruyne has enjoyed three wonderful years since his return to the English Premier League with Manchester City. Deemed not good enough by Jose Mourinho at Chelsea, the playmaker was sold to Wolfsburg for £18 Million in 2014. After two stunning seasons with the club, Manchester City lured him back to the Premier League for a club-record fee of £55 million.
The Belgian has adapted to life in England seamlessly and has quickly replaced Mesut Ozil as the leagues best playmaker. The 27-year-old has so far managed 46 assists and 21 goals despite only appearing in 99 Premier League games for City. Expect plenty more from the Belgian in the coming season as he looks to further enhance his reputation as the best player in the Premier League.
09. Neymar
Neymar da Silva Santos Júnior commonly known as Neymar or Neymar Jr. was born on February 5, 1992, is a Brazilian footballer playing currently as a striker for Paris Saint Germain club and Brazil national football team. 
He started as captain of the Brazilian team when he was only 21 years old. Neymar stood out from a very young age in Santos, where he began his career at the age of 17. He helped the club win two championships Campeonato Paulista, Copa do Brasil, and Copa Libertadores 2011. 
Neymar has twice been named South American Footballer of the Year, in 2011 and 2012. As part of Barça's attacking trio with Lionel Messi and Luis Suárez, he won the treble of the La Liga trophy, the Copa del Rey and the UEFA Champions League in the 2014-2015 season, followed by a double in the domestic tournament the following year. 
08. Manuel Neuer
Other goalkeepers may surpass him over the next few years but as of now, Neuer remains the best in the world. Leadership, agility and the ability to play the ball out from the back are the traits that have made him the best in his position since 2010.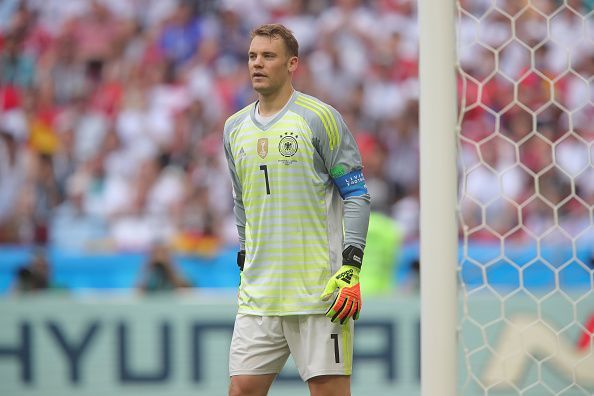 The German's greatness and legacy have been further highlighted by top sides around the world trying to have their own Manuel Neuer. We have seen this most recently at Manchester City, Arsenal, and Juventus. It is the ultimate compliment and testament to the man who has revolutionised how goalkeepers play the modern game of football.
07. Kylian Mbappe
Kylian Mbappé (Kylian Mbappe Lottin) was born on December 20, 1998, is a Cameroon-Algérie-based French football player.  He plays as a forward for the Ligue 1 club Paris Saint-Germain and the French national team. He is the youngest player in French football history to score in the World Cup arena. 
Mbappe is considered to be the most expensive player at the moment by the famous Transfermarkt magazine.
Mbappe became famous from an early age, after joining the youth academy at Bondy before moving to Monaco, where he debuted in 2015 at the age of 16. Mbappe quickly became the top scorer for the Cong Quoc club. In the 2016–17 season, Mbappe helped Monaco win the first Ligue 1 title in 17 years.
06. Zlatan Ibrahimovic
Zlatan was born in 1981 in Malmö, Sweden. He received his first pair of football boots at the age of five and it was obvious even at this early age that he had the potential to become an extraordinary footballer. He grew up in the infamous neighbourhood Rosengård known for being one of Sweden's roughest areas, but this did not hinder him.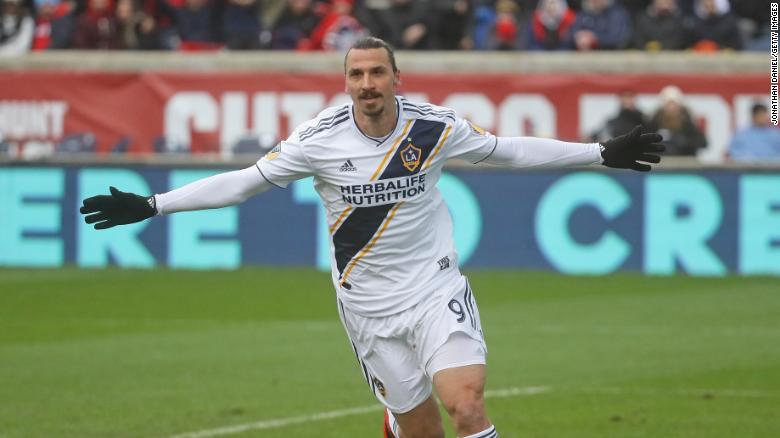 After playing for a local Swedish Club for a couple of years he transferred to Malmö FF in his teens, and it was here he started to pursue a career as a professional footballer.
05. Luis Suarez
The 31-year-old striker has recently shown signs of slowing down, but at this current time, he remains among the best. The Uruguayan was the Premier League's best player during his time at Liverpool, and he nearly won the title on his own during the 2013/14 season. Suarez's move to Barcelona in 2014 has further allowed the striker to prove his ability in the world's best league.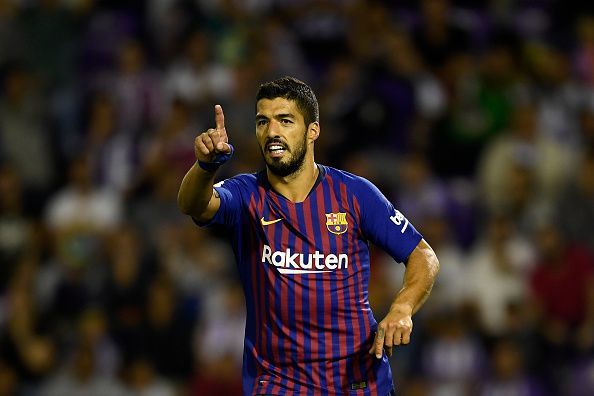 Suarez combines the incredible skill set that he posses, with his will and determination to win. This has resulted in the striker becoming one of the deadliest players of his generation. His numbers at Barcelona stands at 154 goals and a stunning 84 assists in 202 games, which is even more impressive when he has had to contend with sharing goals with Lionel Messi.
04. Luka Modric
It seems that Modric is only just starting to get the accolades that he deserves. The Croatian has been the dynamic force in Madrid's midfield for years, and he has been instrumental in guiding Real Madrid to four Champions League triumphs over the past 5 years.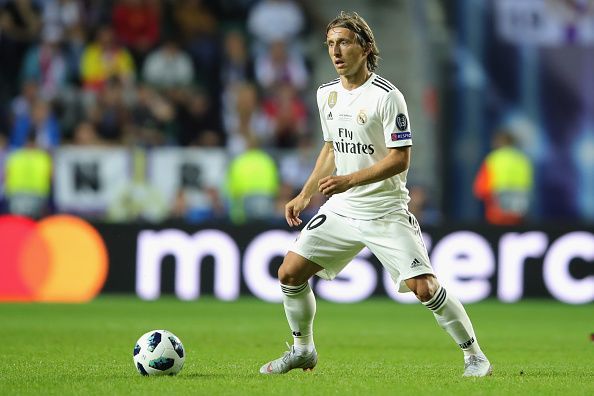 Modric combines incredible vision with his ability to find teammates all over the pitch. The midfielder is a player that improves everyone around him and the 33-year-old has struck up a telepathic partnership with Toni Kroos. It is a pleasure to watch the Croatian's midfield masterclasses on a weekly basis.
03. Antoine Griezmann
Griezmann is one of the best players in the world and he has demonstrated this by transforming Atletico Madrid into true contenders. The Frenchman does not always get the credit he deserves due to the fact he plays for 'Madrid's other club' but rest assured, he has been long established as one of the worlds best.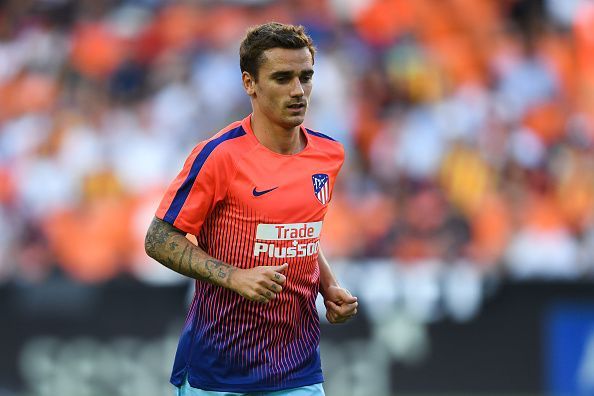 Blessed with lightning pace and possessing an incredible dribbling ability, Griezmann has been the driving force behind Atletico's best period in decades. He has already reached a Champions League final and won the Europa League with the club but at just 27, there is plenty more to come from the Frenchman.
02. Lionel Messi
Lionel Andrés "Leo" Messi commonly known as Lionel Messi was born on June 24, 1987, is an Argentinian footballer playing currently as a striker for Barcelona club and Argentina national football team. 
He owns many noble titles such as the European Golden Ball 2009, Player Best of FIFA 2009, Golden Ball FIFA 2010, 2011, 2012 and 2015, so it is not difficult to understand why he is known to be one of the best players of all time and the best player in the world in his time. Moreover, he is also honoured to be compared as a descendant of the legend Diego Maradona.
Ever since he started playing for Barcelona in 2005, he has always been a critical player in every Barcelona's victory. Along with his team, Messi has won many big and small titles, including 5 La Liga championships and 3 Champions League championships. 
01. Cristiano Ronaldo
Yes, Cristiano is the oldest player on this list. He is also the best. Similar to LeBron James in the NBA, he continues to defy logic and it could be argued he is actually getting better with age. It remains to be seen how long his performances will last, but the Portuguese star obviously has no eyes on retirement as he has just started a new adventure with Juventus.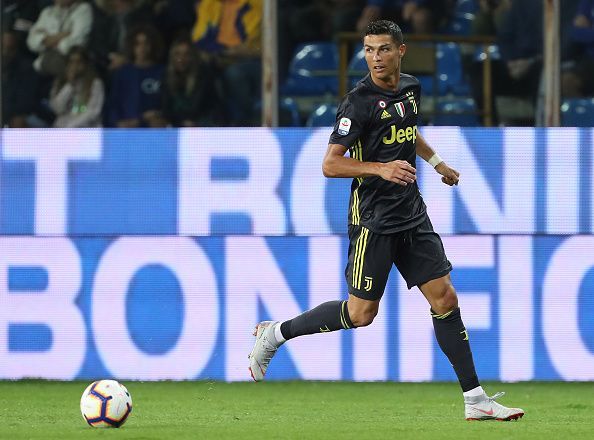 The 33-year-old deserves credit for adapting his game over the past few years in order to remain at the peak of the footballing world. He ended his Real Madrid career with an absurd 450 goals in 438 games and he is also his country's top scorer with 85 goals. After winning an unlikely Euro title with Portugal in 2016, Cristiano has nothing left to prove. Let's just enjoy the best footballer in the world, whilst we still can.