The Latest and Traditional Korean Winter Fashion for Women 2019:
Best Korean Winter Outfits Korean Winter Fashion. Korean culture is fast gaining popularity and recognition all over the world. Their television, films, music and other cultural aspects are admired by millions of people from around the globe. It's no wonder that their clothing style, being dubbed as K-fashion, should become desirable as well.
A Hanbok is a traditional Korean dress worn by both men and women, which was worn daily up until 100 years ago. Its purpose was ease of movement. However, the practice has worn out and now the attire is restricted to special occasions and festivities. Hanbok is classified according to its purposes: everyday dress, ceremonial dress, and special dress. Ceremonial dresses are worn on formal occasions, including a child's first birthday, a wedding, or a funeral. Special dresses are made for shamans and officials.
1. Oversized Blazers
The blazer trend has been ongoing for several seasons now and it looks like it won't be going away anytime soon. This fall, we are seeing celebrities and influencers like Hailey Bieber wearing elevated versions of the jacket with stronger shoulders, double-breasted fronts, and looser, slouchier silhouettes. Yes, you might be tempted to borrow your boyfriend's (or even dad's) suit blazer, but it's really not too late to invest in your own piece.
Embrace the trend that has truly become a cool girl uniform!
2. Half-Worn Jackets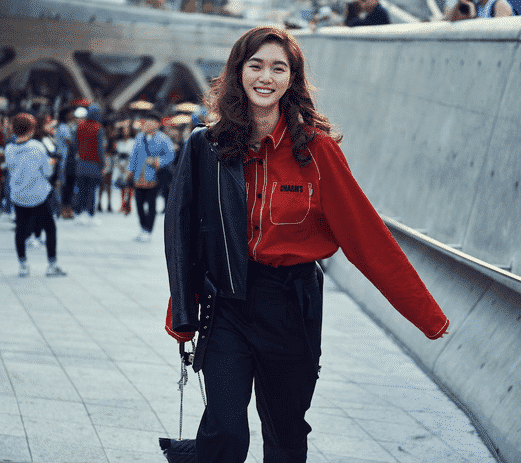 This quirkiness can also be seen in another summer trend that is making the rounds, the cold shoulder where one shoulder is left bare. Similarly in Winter the jacket can only be worn in one arm or just draped rather than worn to make a statement.
3. Multi-coloured
Jackets and Coats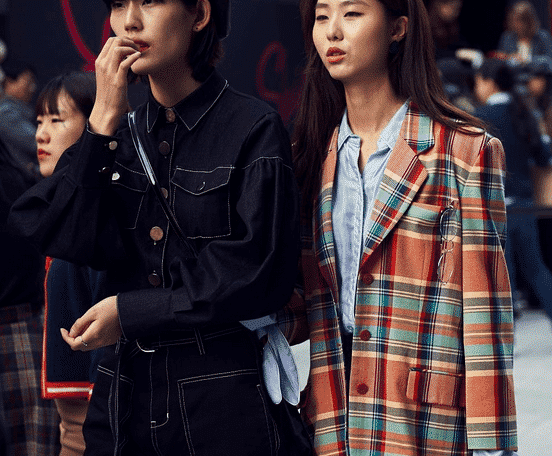 It's comfy, colourful and soothing to look at. Plus it's big enough to keep warm in winter. Simple pants or trousers and simple shirts underneath can accentuate the coat/jacket better and that's the common enough trend.
4. Floral-print Midi Dresses
Springy florals, moody florals, small florals, big florals… Girls from around the world love floral-prints in all shapes and sizes and they are not just for the spring/summer season. Perfect for transitional weather, these prairie dresses are being updated with longer sleeves and hem lengths.
Fashion girls are styling them with winter boots and blazers to stay chic and warm during the chillier days. 
5. Mini Tote Bags
To top it all off, we cannot forget the accessories. The most exciting, blooming accessories trend for fall are mini tote bags – think of it as a clutch with a handle! From designer to contemporary, all fashion houses are releasing bags that are getting smaller and smaller each season. Trendsetting girls from around the world are loving their mini bags that are so tiny and just big enough to fit their smartphones, wallet and maybe a lip gloss.
The key here is to hand-carry your mini bags, so ditch those shoulder straps asap! 
6. Cartoonish Scarves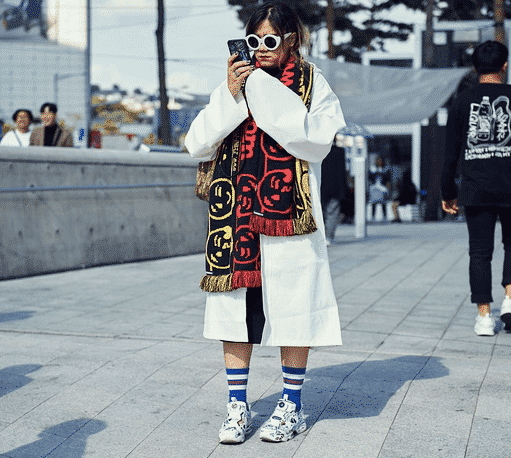 As told earlier things with bright colours and delightfully odd patterns are generally favoured by the masses. This knitted scarf has a nice enough width so not only will it keep warm, it'll do so fashionably.
7. Eccentric Belts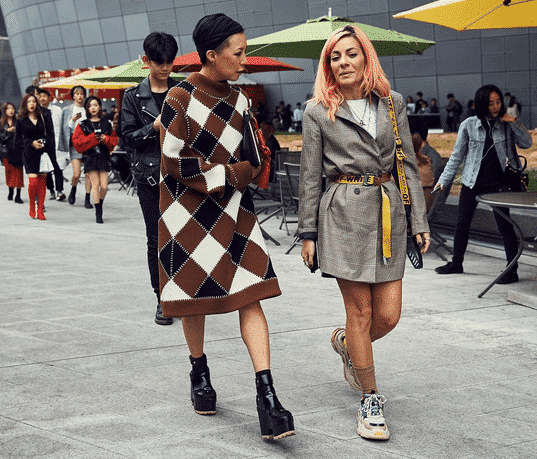 Again, garish and bright colours with outlandish designs are seen everywhere, in the smallest of things. The belt in question is yellow-gold with the words 'off-white' written on top.
8. Cheetah Print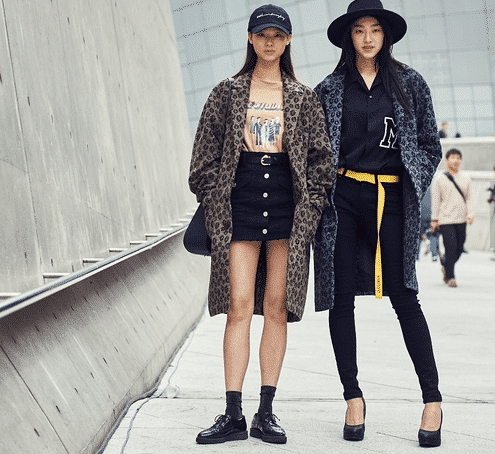 Seen in various colours and tones, the print can go with almost anything, simple black outfits or different coloured ones.